Reference Information :
1. Material & Impedance
We have many different materials can be choose but the most popular material is L92 (ui 1500) and L52 (ui 650). High ui core can get higher impedance in lower frequency but will not increase nonstop. For example, ui 1500 core (the red line) is higher than other two cores at 10MHz, but ui 50 core (the green line) get the highest impedance at 100MHz. As the figure, higher ui core with more average impedance in wide frequency range but not as high as the lower ui core at 100MHz. You can choose the material depends on your application.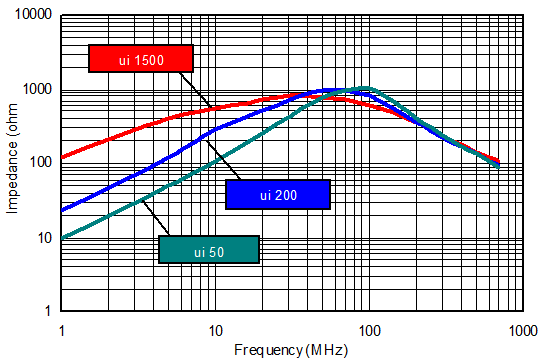 2. Test wire condition & Impedance
As the figure, the same core will get different impedance reading with different test wire. Our standard test wire is a diameter 1.0mm with 10cm length wire through the core to compare the impedance for reference. For actually application, the wire length and diameter is different and impedance reading will not the same.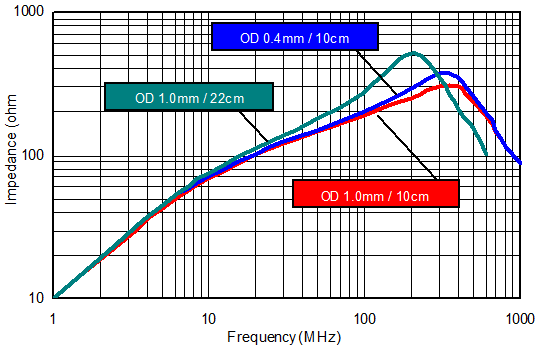 3. Wire Turns & Impedance
If the impedance is not enough, consider to increase the wire turns, change a longer core or increase the core quantity is the solution. As the figure, increase wire turns is much better than increase the core length and more economical. But sometime it difficult to increase turns because the wire diameter is too big or the appearance problem. In such a case, increase the core length or change a bigger core is another solution.